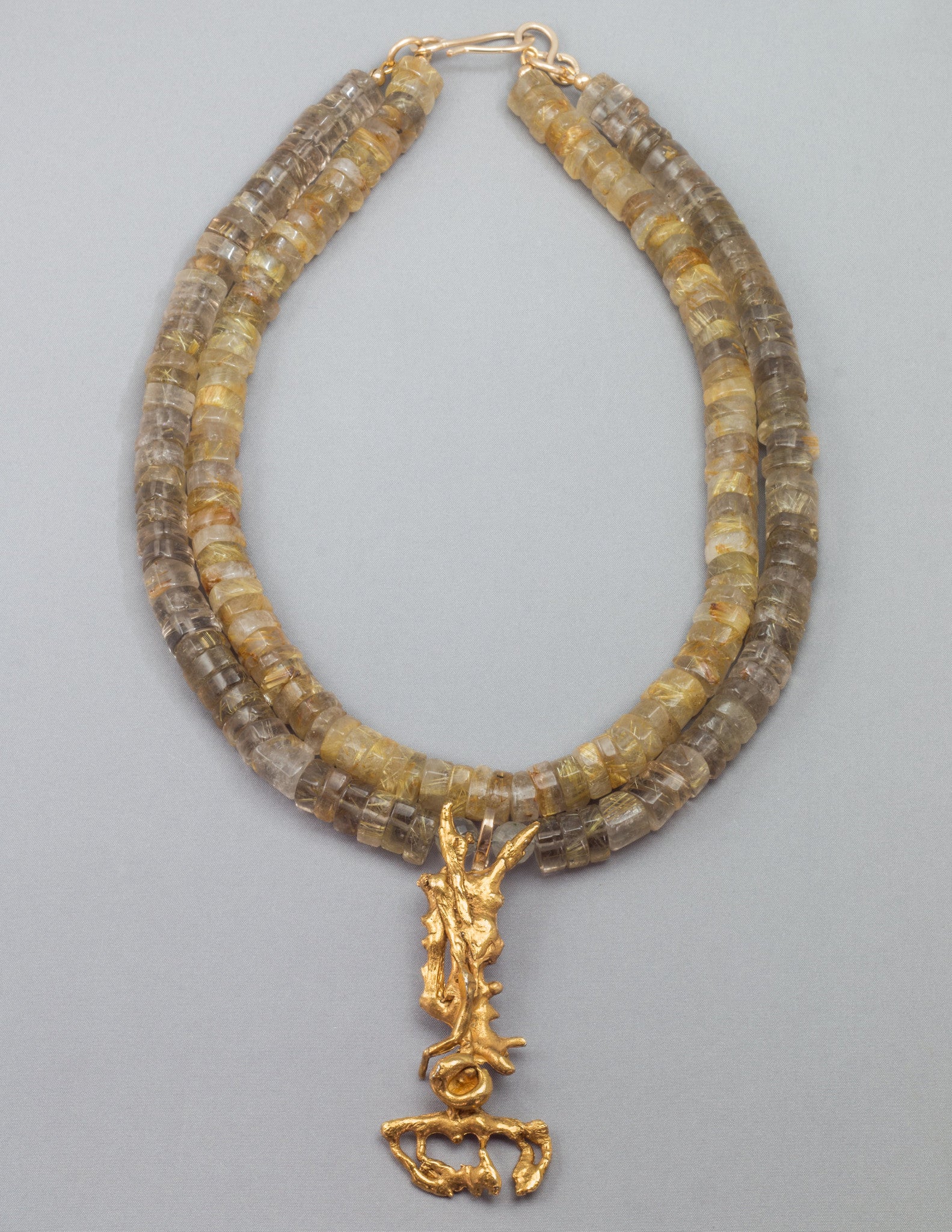 Brutalated Quartz Necklace
This rare Hattie Carnegie piece started life as a Modernist Brutalist pendant from the 1950's.
Rutilated quartz is reputed to be an energizing stone that helps get energy moving on all levels. Intuitive sources say that it assists with mental focus. It is also said to attract love and stabilize relationships. Rutilated quartz said to be particularly effective for getting things moving energetically.
Golden Rutilated Quartz like all types of quartz crystal are strong amplifiers, and Rutile is also a strong amplifier.The sizzling power of the threads of rutile will bring through intense energy, and combined with the quartz create an amazing vibration. This process may stimulate your spiritual creativity, and your ability to manifest what you desire in your life, through the power of intention.