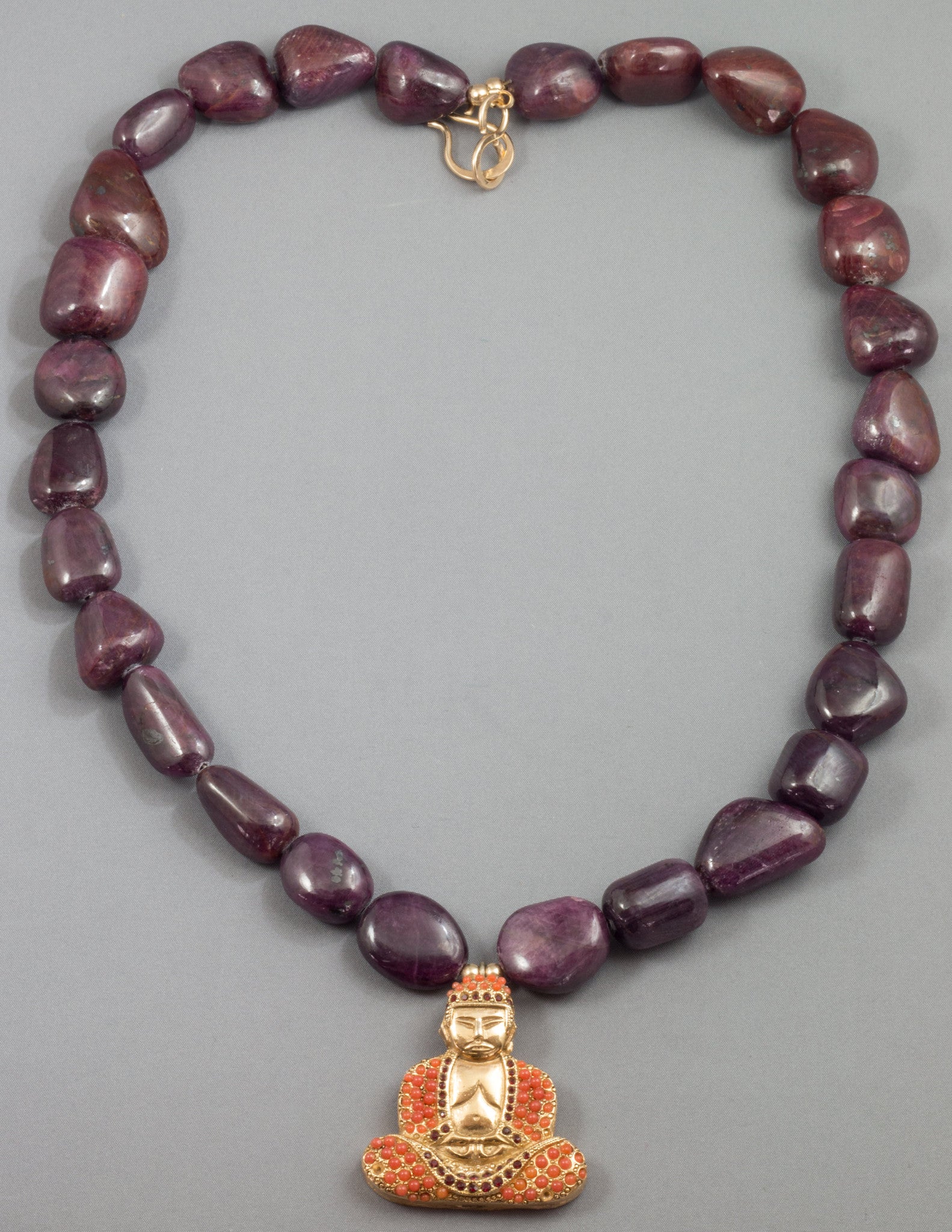 Bountiful Ruby Buddha Necklace
This gorgeous 'Bergere' Buddha in  salmon and red rhinestones is displayed with a strand of luscious, large red rubies. There is a pair of earrings that accompany this necklace, or can be sold separately.
The fiery and captivating Ruby is a stone of nobility, considered the most magnificent of all gems, the queen of stones and the stone of kings. Ancients believed it surpassed all other precious stones in virtue, and its value exceeded even that of the Diamond. It actively stimulates the Base Chakra, increasing vitality and chi, the life-force energy, throughout the physical body and into the spirit. It promotes a clear mind, increased concentration and motivation, and brings a sense of power to the wearer, a self-confidence and determination that overcomes timidity and propels one toward prosperity and achievement.