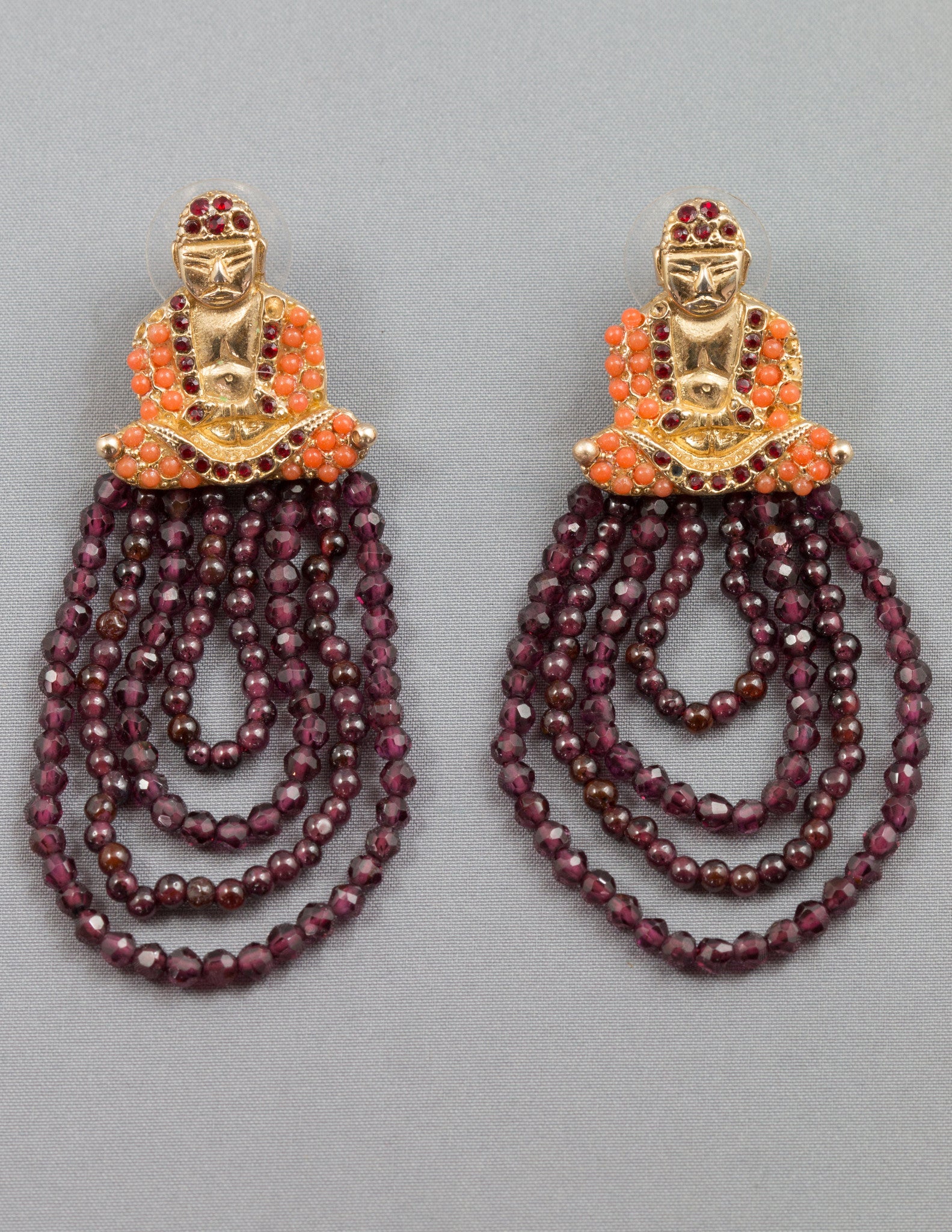 Bountiful Buddha Garnet Earrings
These gorgeous 'Bergere' Buddha earrings in  salmon and red rhinestones have hooped strands of pomegranate-like garnets dangling below. There is a necklace that accompany these earrings, or they can be sold separately. 
Garnet provides a protective influence and a calming stable vitality during use. It can act as a strong help to balance the energy system, stimulate desires and uplift your attitude.