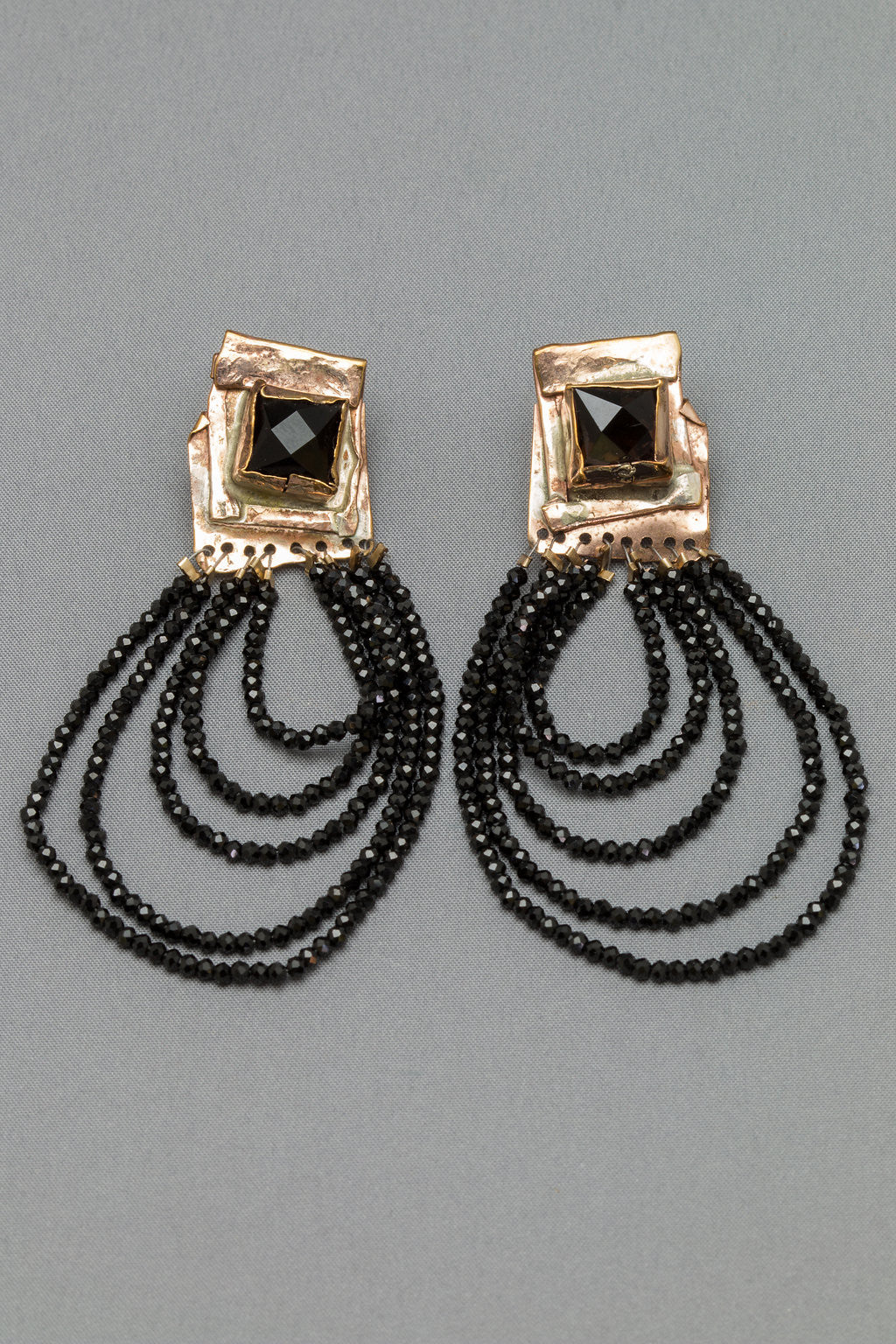 Black Spinel Earrings
These luxe smokey quartz bevelled studs dangle luscious hoops of Black Spinel to make quite a statement!
Smoky Quartz is an extremely protective stone. It protects against negative energies by gently dissolving any negative emotions it comes into contact with. For this reason, it is a useful stone to have around when you are dealing with difficult situations or people.
Black Spinel is also a protective stone and grounds the user. But frankly, these earrings' beauty will dispel any negative energy all on their own!