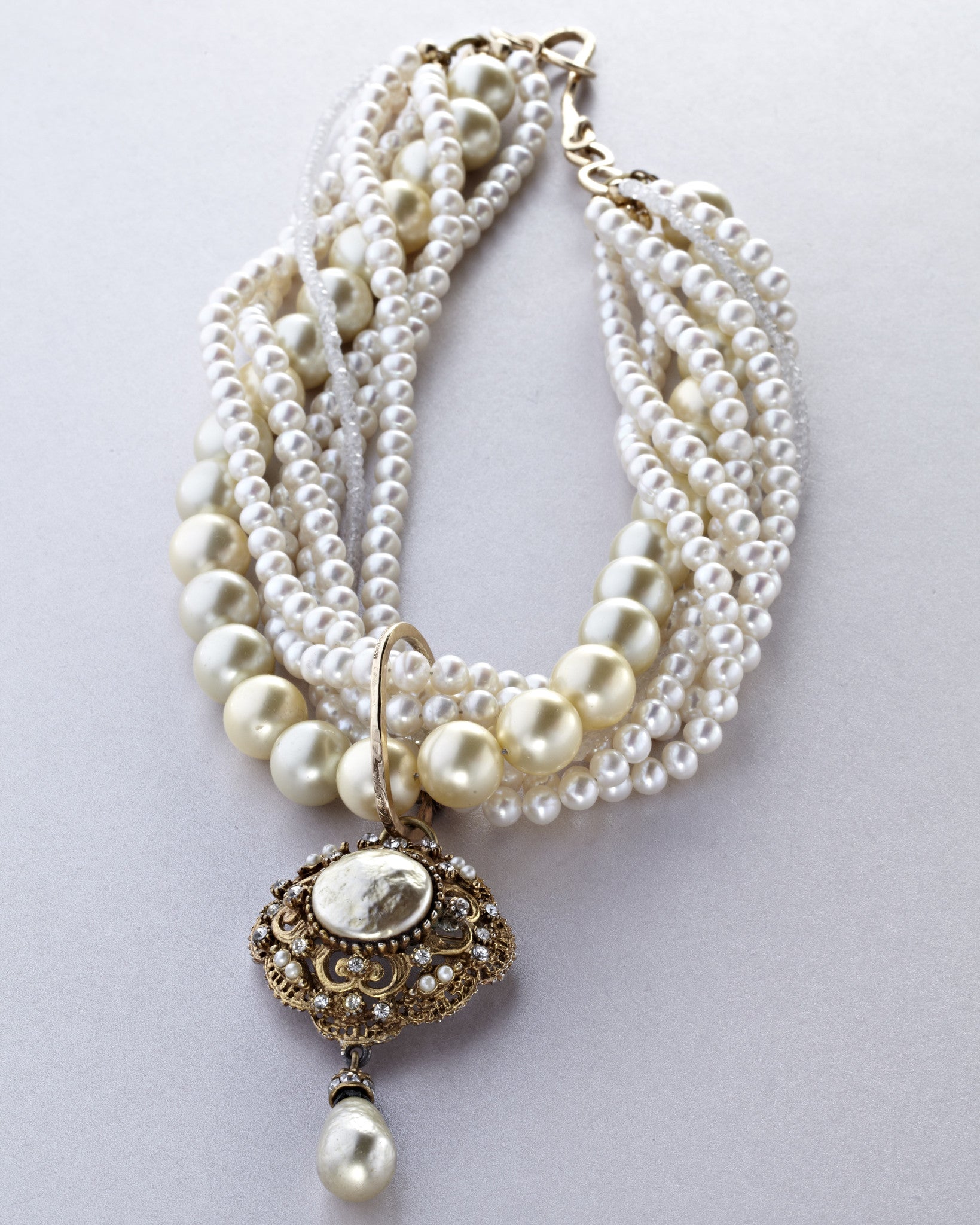 Baroque Pearls with Cream Haskell
This beautiful Miriam Haskell piece anchoring the pearls can dress up any outfit. It is made up of freshwater pearls, mother of pearl and a strand of zircon to give it some sparkle.

Mother of Pearl gets its name from the fact that it is the iridescent lining of shell, where pearls can grow. It is said to attract prosperity. It is used in mystical work and lore to heighten intuition, psychic sensitivity, and imagination. It is purported to protect from negative influence and transmute negative energy. Freshwater pearls enables one to accept love. Zircon brings balance, spiritual grounding and healing.