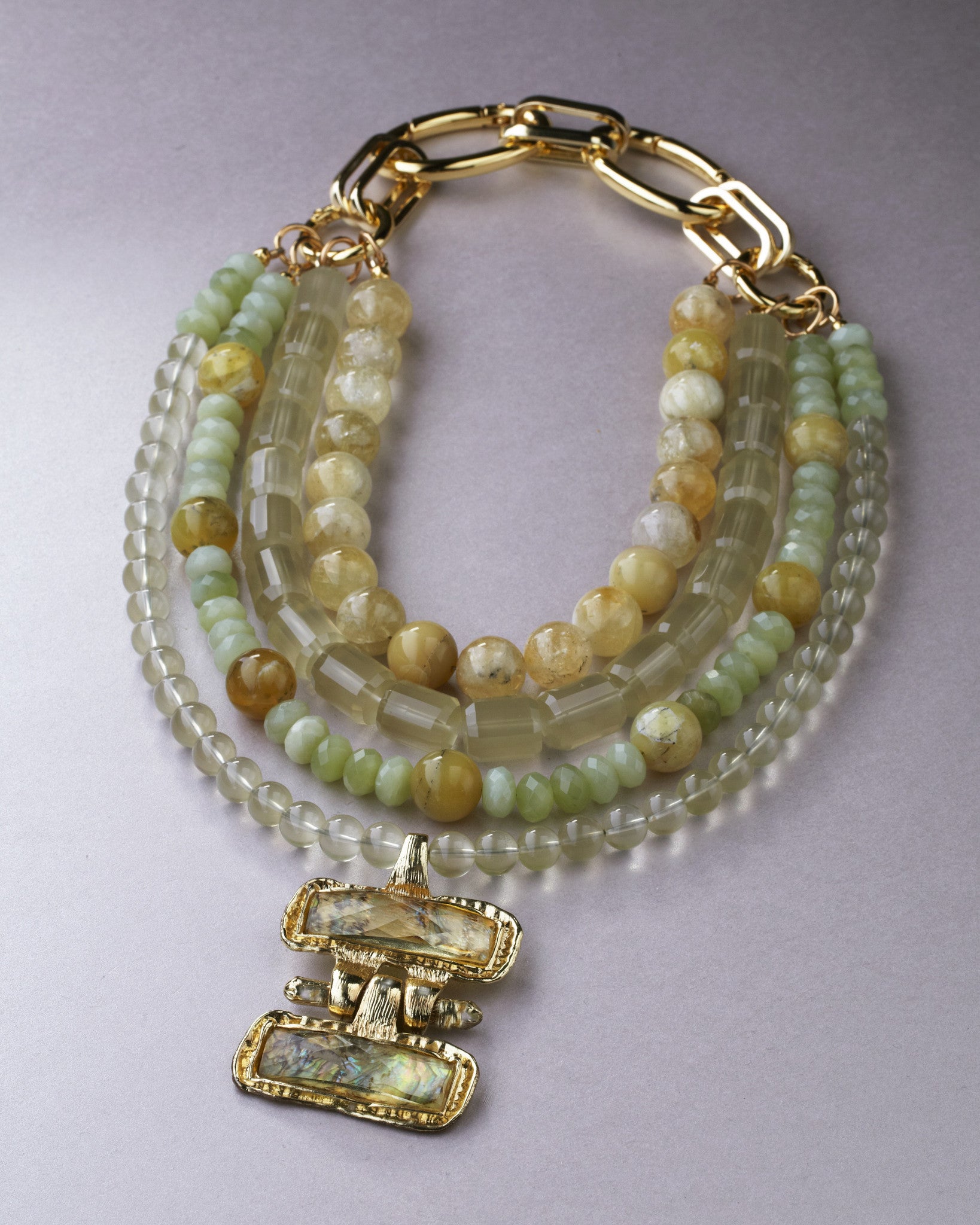 Austin's Groovy Baby
A plethora of varying textures of citrine, chalcedony and yellow opals with gilded iridescent rectangles.

Chalcedony is a sacred stone of the Native Americans. It is believed to encourage brotherhood, goodwill and instill generosity. It is said to relieve depression and mental illness and is a stone of harmony.

Citrine is a symbol of light, pleasure and light-heartedness. Its frequency awakens creativity and imagination and sustains the process of transforming dreams and wishes into tangible form.

Yellow Opal is a stone of emotional stability. It is often used to amplify positive emotions.