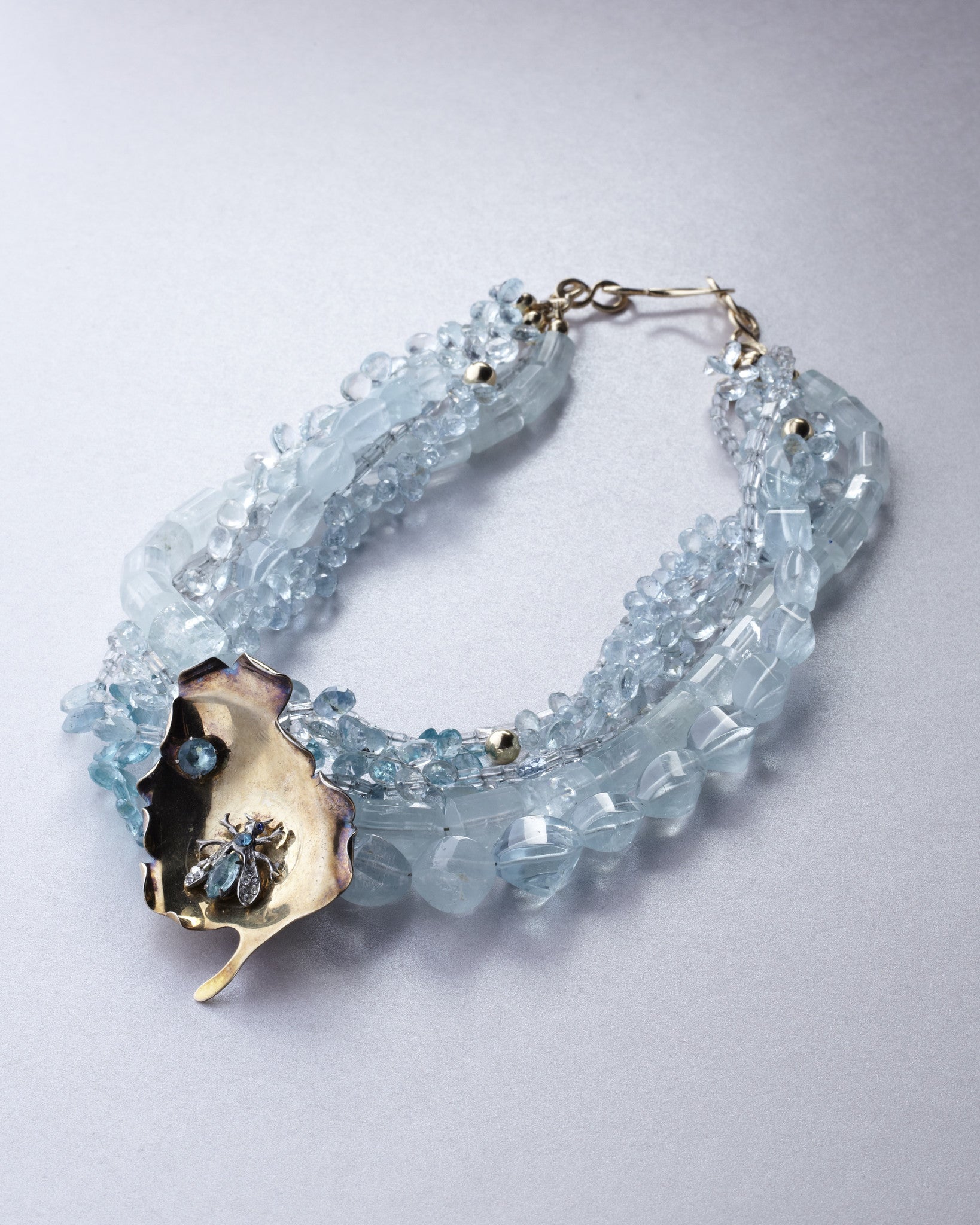 Aquamarine with a Bug Resting on Leaf
This vintage sterling Jolle leaf piece is complemented with many textures of aquamarine and two strands of apatite. It's a stunner!

Aquamarine has strong metaphysical properties that help you to let go of old emotional issues you may be holding on to. By assisting you to release anger and reduce stress, it may help you to make positive changes in your life. It helps to heighten your courage when you are handling grief and are powerful to assist self healing.

Apatite is a stone that mystically can stimulate the thoughts and ideas. It is used often in conjunction with meditation, to increase intellect, imagination, intuition and psychic awareness. It is said to help you maintain focus, learn, concentrate effectively, think clearly, and communicate better.