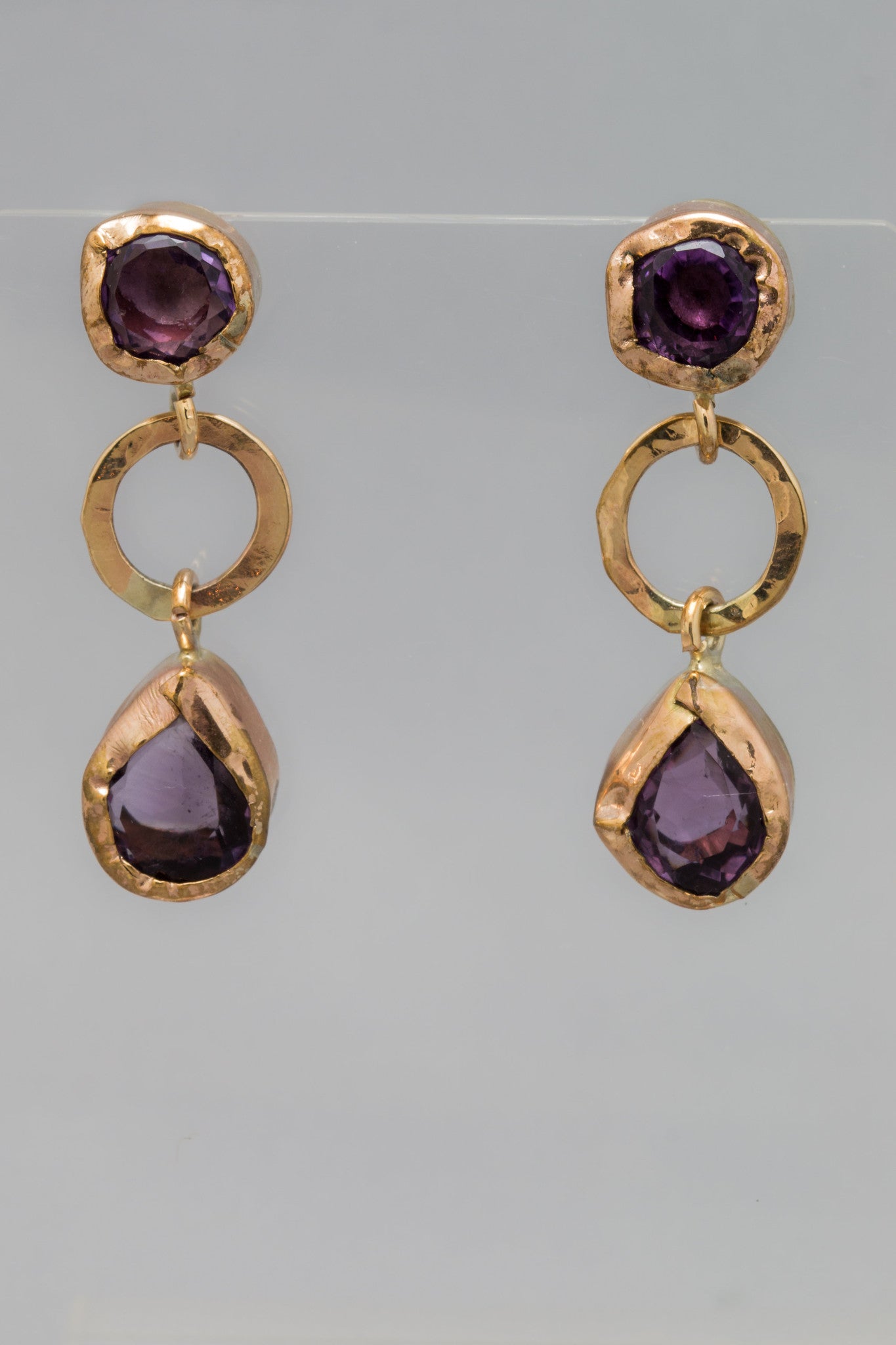 Amethyst Drop Earrings
They say purple is the colour of royalty and these gorgeous Amethyst drop earrings prove it! The round and pear shaped Royal Brazilian Amethysts sit in 18kt gold filled bezels and doughnuts. If you are truly feeling like a Queen pair this dazzling set of earrings with the matching 22 carat Amethyst ring. 
Amethyst is a meditative and calming stone which works on the emotional, spiritual and physical to provide calm, balance, patience and peace. Emotionally, Amethyst is used in healing to help personal losses and grief. It has a gently sedative energy that can promote peacefulness, happiness and contentment. It is said to bring emotional stability and inner strength.