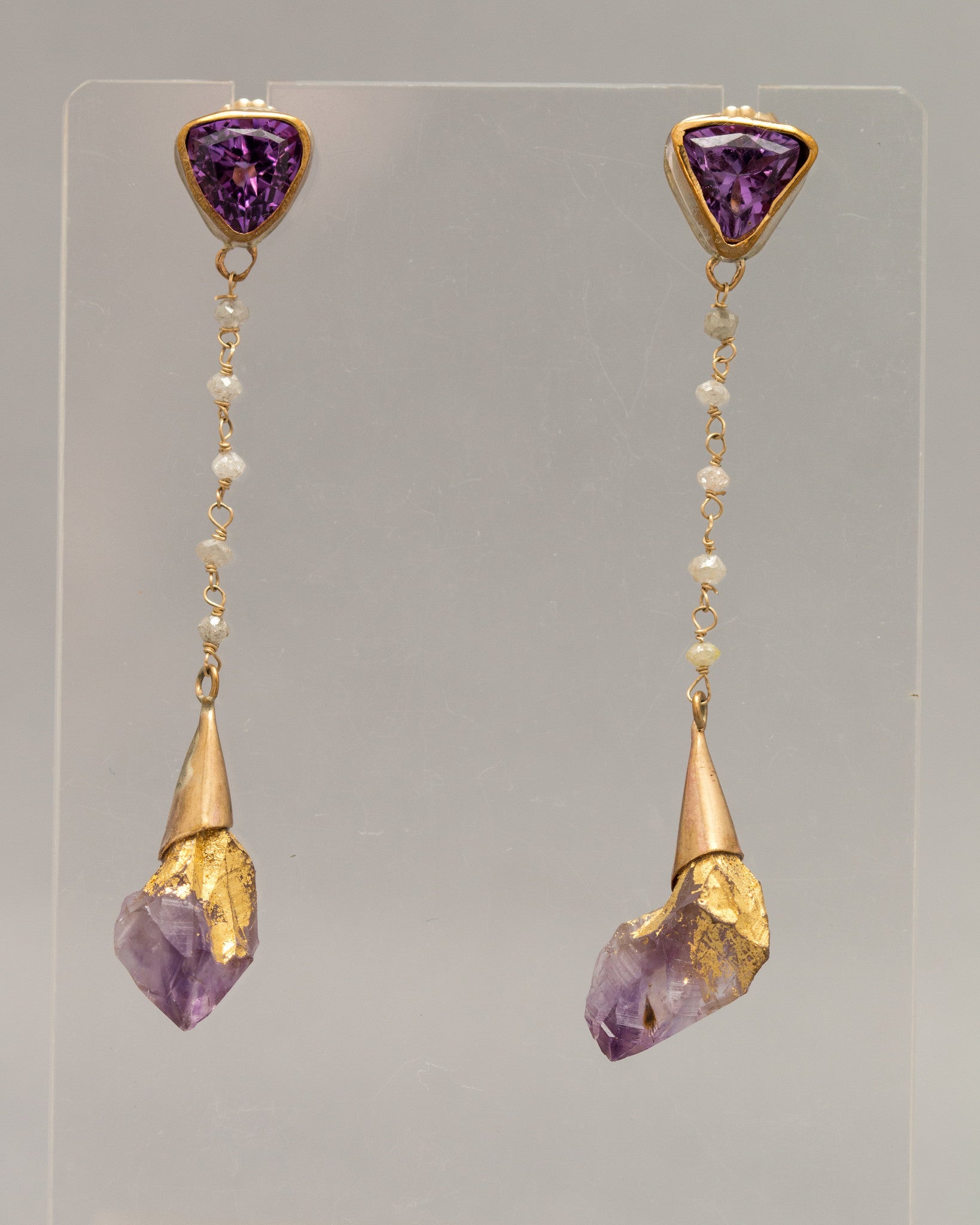 Amethyst Dipped and Drop Earrings
These earrings, also part of the dipped collection, feature two triangular amethyst cabochon studs from which suspend a chain of tiny white diamonds anchored with rough cut amethyst dipped in 24k gold. 
Amethyst is a mediative and calming stone, which works on the motional, spiritual and physical planes to provide calm, balance, and peace. Emotionally, Amethyst is used in crystal healing to help heal personal losses and grief. It has a gently sedative energy that can promote peacefulness, happiness and contentment. It is said to bring emotional stability and inner strength. 
In addition to its spiritual power, Diamonds have an unconquerable hardness and has been known since antiquity as a "stone of invincibility," bringing victory, superior strength, fortitude and courage to its wearer. It is associated with lightning and fearlessness, and for its properties of protection.