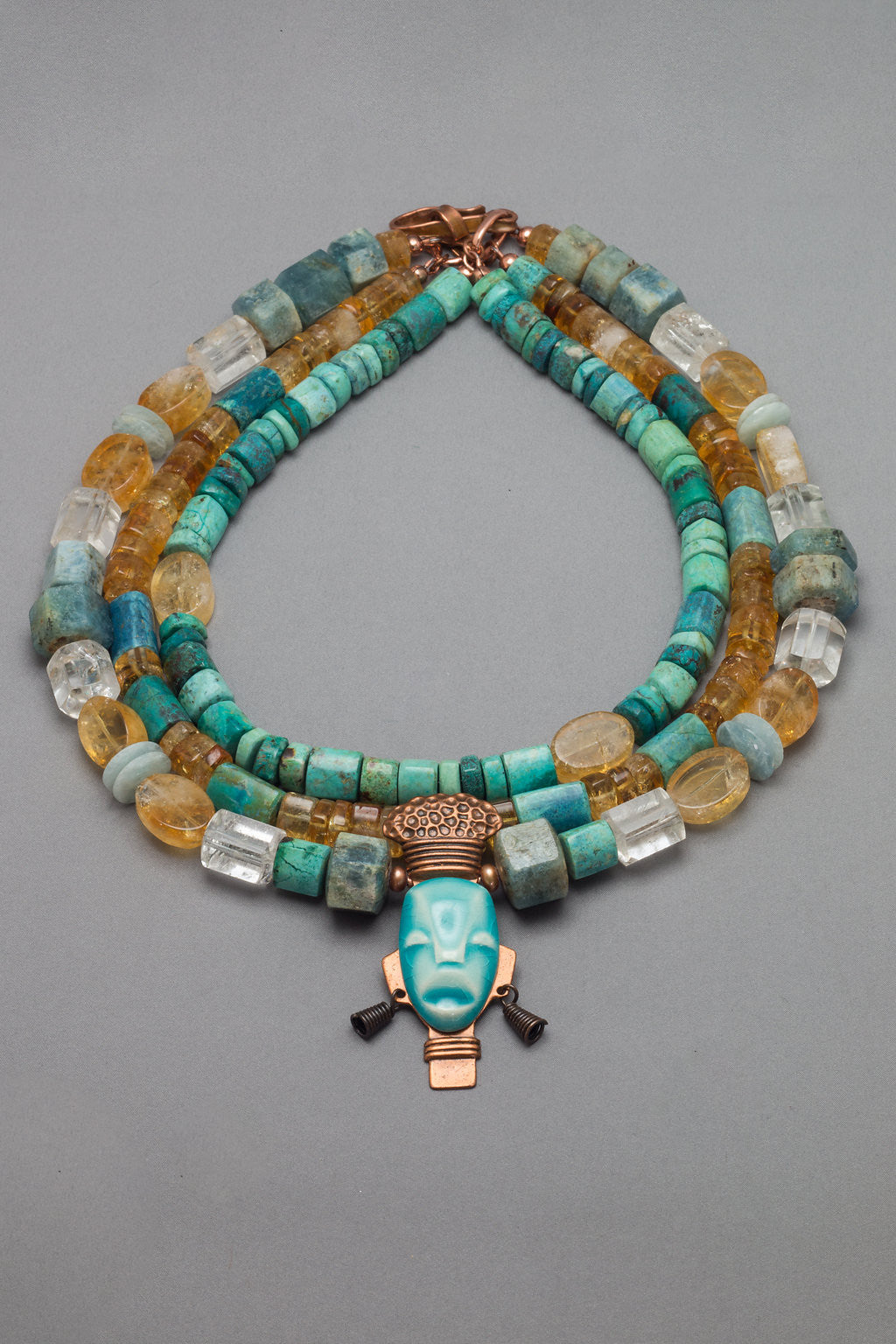 African Prince Necklace
This African Prince, swathed in chrysocolla, citrine and aquamarine, is the perfect male counterpart to any outing, as he only highlights your inner Queen... and he'll never disagree with you! He can also be worn with his younger brothers, the Princely Twins earring set, found in the same collection. 
Chrysocolla, a teaching stone, helps you to communicate the right words that each individual needs to hear at a given time. It is a lovely peaceful stone that helps to motivate you to speak out, about those things that are important to you, as well as those issues that you feel other may benefit from hearing.
Citrine is a symbol of light, pleasure and light-heartedness. Its frequency awakens creativity and imagination, and sustains the process of transforming dreams and wishes into tangible form. 
Aquamarine has strong metaphysical properties that help you to let go of emotional issues which you may still  be holding on to tightly. By assisting you to release anger and reduce stress, it may help you to make positive changes in your life. It also heightens your courage when you are handling grief are powerful to assist self-healing.