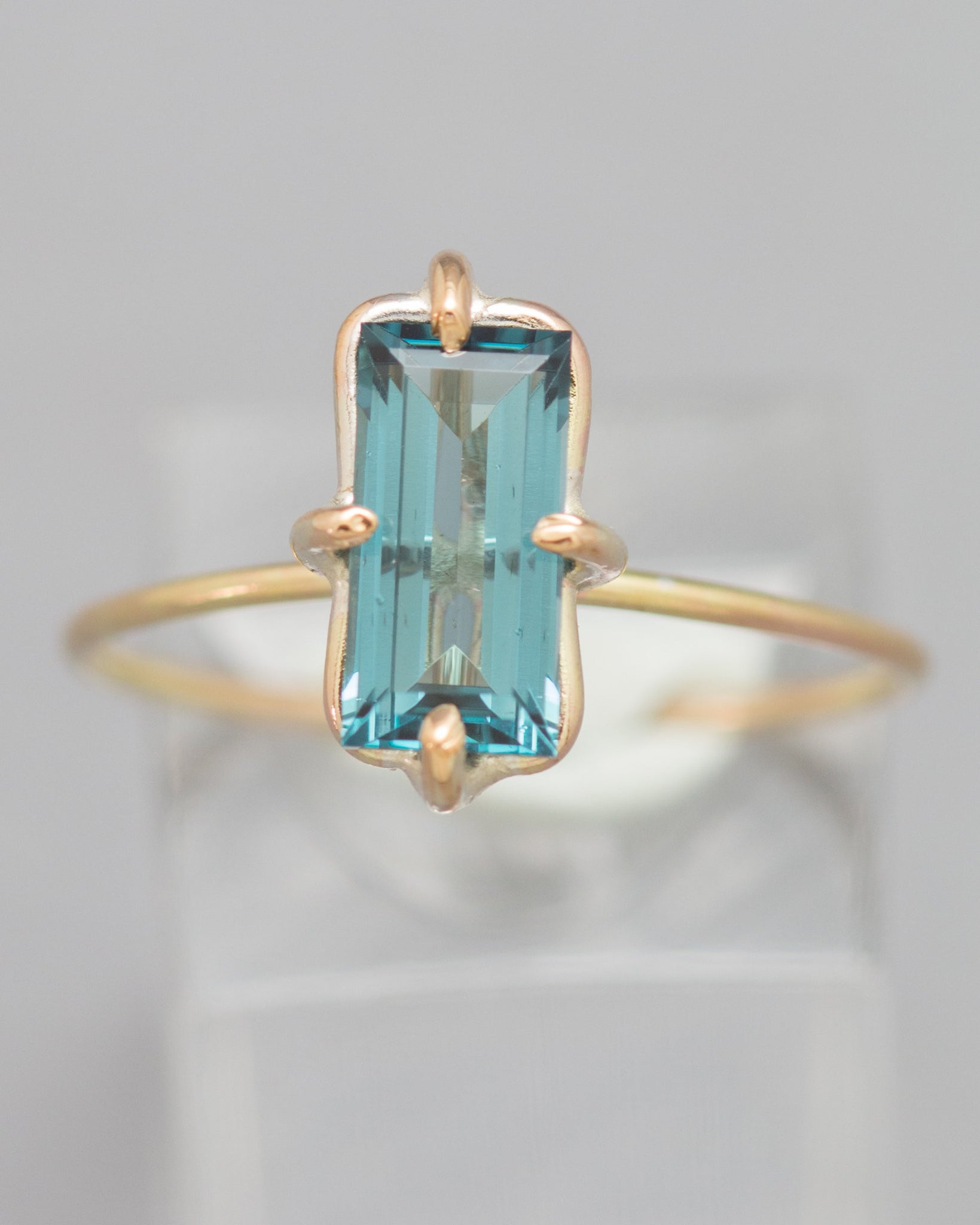 A Rare Blue Tourmaline (Indicolite) Stacking Ring
This classic 18kt. gold filled handmade indicolite stacking ring is beautiful worn on its own or with its accompanying 'stacking sisters', as seen in the photograph.
Blue tourmaline, also known as Indicolite, is the rarest and very special form of tourmaline.The soothing blue color promotes a calming effect, and offers relief from stress. It is a crystal of Spirit and peace, providing for deep meditation and bringing past hurts to the surface for healing. It encourages the release of emotional bonds and frees the mind to explore a higher consciousness and spiritual connection.  Indicolite can also bring happiness, tolerance , harmony and laughter to your life. It promotes inspiration of all kinds, and lessens fear.