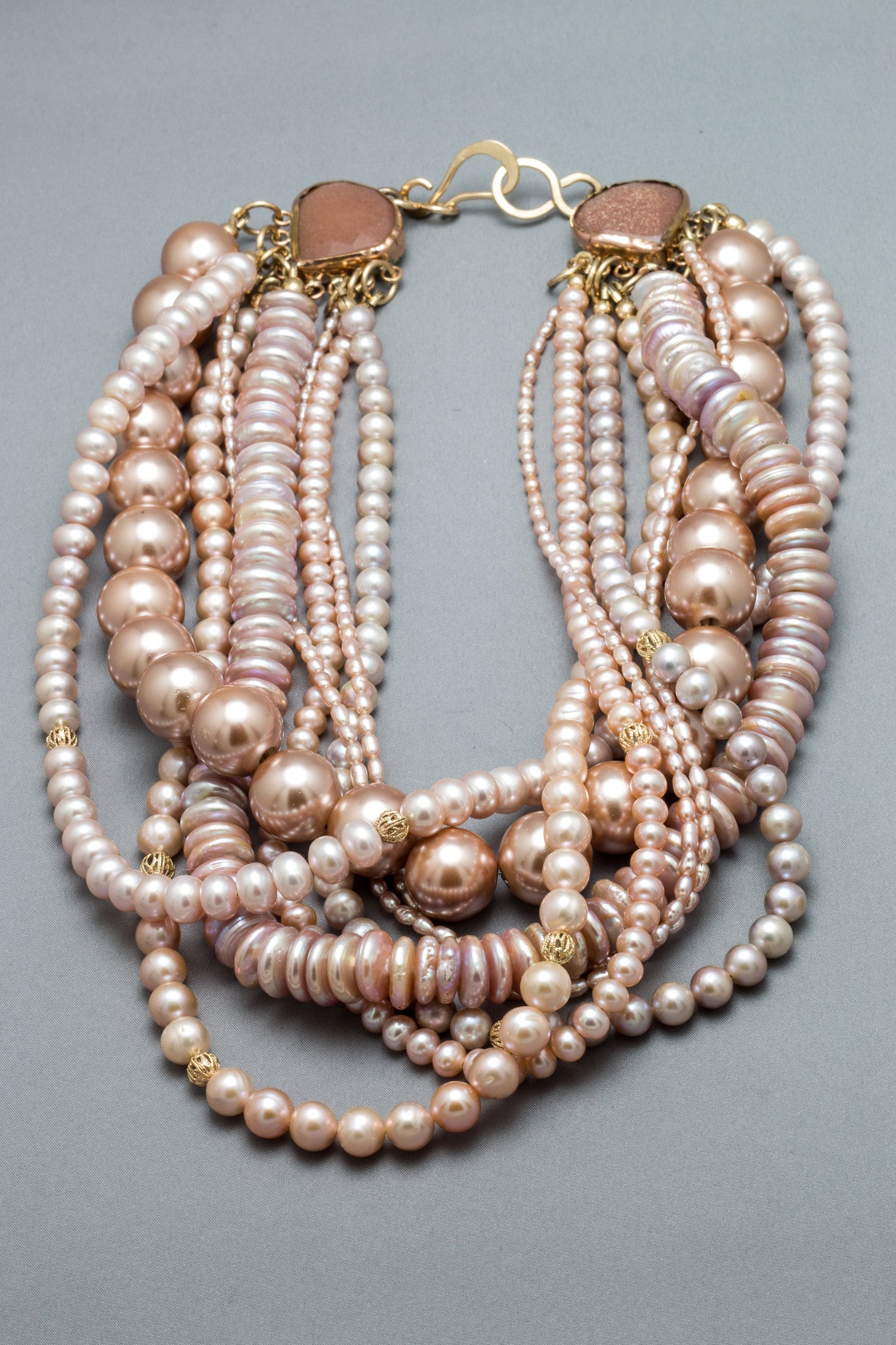 A Plethora of Blush Pearls
Prepare to shower yourself in A Plethora of Blush Pearls with this one! Layers of blush seed pearls, freshwater pearls and mother of pearl hang delicately from a custom, handmade clasp of peach moonstones in an 18kt gold filled bezel. Solid gold dust beads interrupt some of the blush strands adding an elegant final touch. 
Peach Moonstone is an emotional healer and is associated with spirituality and feminine energies. Moonstones open the heart to nurturing qualities, as well as assist in the acceptance of love. They have long been known for their calming, soothing qualities on the emotional body. Moonstones' energy is balancing and healing. They bring hope, enhance feminine energies, sensitivity and intuition. 
Pearls are said to give the wearer a sense of calm and centeredness while promoting faith, loyalty, truth and purity. They can especially enhance personal integrity.
Freshwater Pearls are considered to offer the power of love, money, protection and luck. Pearls thought to give wisdom through experience, to quicken the laws of karma and to cement engagements and love relationships. 
Mother of Pearl gets its name from the fact that it is the iridescent lining of a shell, where pearls can grow. It is said to attract prosperity. It is used in mystical work and lore to heighten intuition, psychic sensitivity and imagination. It is purported to protect from negative influence and transmute negative energy.