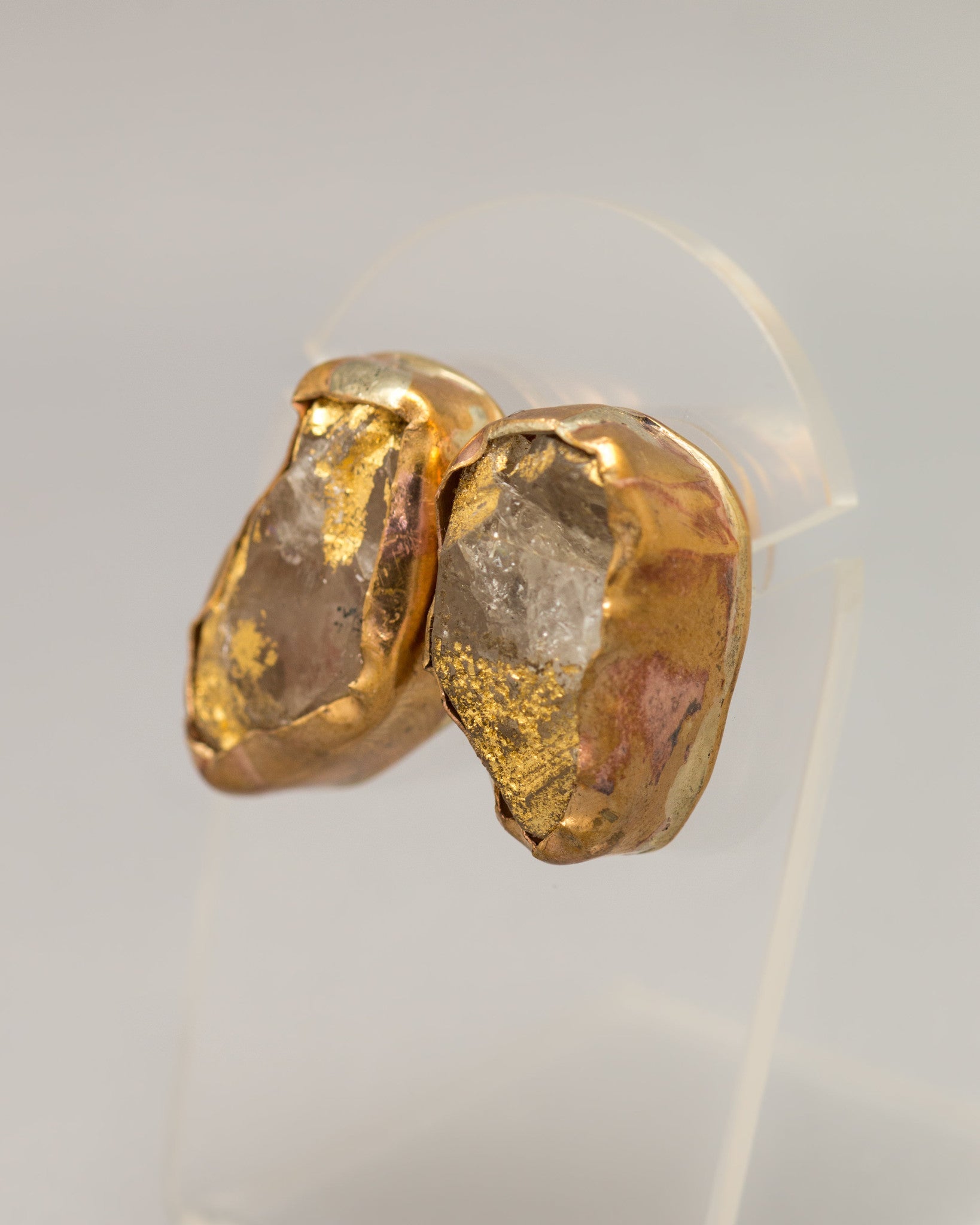 24k Dipped Large Herkimer Diamonds Studs
Another addition to the dipped collection are these breathtaking large Herkimer Diamond studs. They are set in 18k gf settings and themselves are dipped in 24k gold. 
Herkimer Diamonds come from New York. They are useful for attuning a person, group or environment. The diamond is very powerful balancer of the body and emotions. It is also a valuable asset in its ability to receive and magnify the influence of other stones. It expands a small or soft energy, giving it the strength and effects of a much larger stone.